1 tag
Submissions for the Short Film Competition are now...
Short Film Competition is open to film of any genre, language and format, completed after January 1st, 2012. The competition is only open to directors born after May 31, 1973. The competition is only open to films up to 30 minutes. Send us your short film
4 tags
Where Neil Young and Silent Film meet
  For the launch of his new album Americana, a visual project, a homage to silent films. A Day At The Gallery can be entirely viewed, listened and enjoyed here.
3 tags
Bellaria Film Festival - among the awards...
The Special Jury Mention goes to Italy: Love it, or Leave it,the brilliant documentary by Gustav Hofer and Luca Ragazzi that won our Competition last September. Other important awards go to Bad Weather and Mare Chiuso. The complete list can be found here.
4 tags
3 tags
The Posters of the 2012 Cannes Competition →
On Mubi, a sneak preview of some of the most awaited films of the year. Never judge a film by its cover…? Time will tell!
3 tags
4 tags
2 tags
Tribeca Awards announced!
Another edition of Tribeca Film Festival is about to end. And, yes, there is a cat with a camera. The (almost) complete list of all the awarded films can be found here.
4 tags
3 tags
Piero Messina heading to Cannes →
The new short film by Piero Messina will have its world première in Cannes. Terra has been selected for the Cinéfondation, with other 14 films, out of more than 1.700 submissions. Good luck to our friend Piero, formerly in competition at Milano Film Festival with Un'altra volta.
4 tags
2 tags
"A film is - or should be - more like music than like fiction. It should be a..."
– Stanley Kubrick (via thequietvampire)
3 tags
4 tags
Did The 2012 Cannes Competition Lineup Just Get... →
The internet is abuzz with an alleged leak from the Cannes Film Festival that saw a list of 24 films apparently making up its official 2012 competition listed on the official Cannes site and then quickly removed… 
3 tags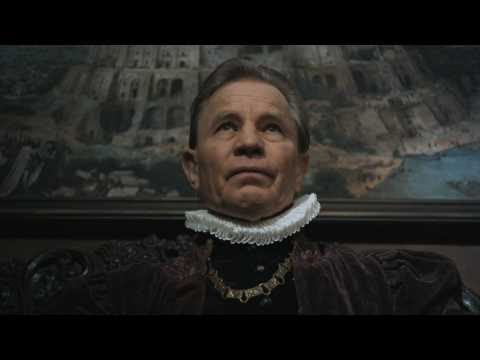 3 tags
What's next? →
The Kickstarter page curated by Filmmaker Magazine recommends projects that need your help. From films to photography, from web-series to technology, get ready to support what's…next.
3 tags
3 tags
4 tags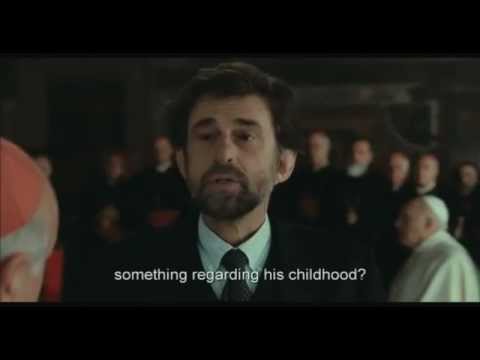 5 tags
TEN TIPS ON SHOOTING LOW-BUDGET MOVIES FROM SXSW →
Are you looking to shoot smart-looking films on a low budget? Here are ten tips from a SXSW panel.
5 tags
Watch
Legendary French artist Jean "Moebius" Giraud has died. In 1981 he started a series of collaborations with Alejandro Jodorowsky and he contributed to storyboards and concept design for numerous science fiction and fantasy films, including "Alien", "Willow" and "Tron" (1982). Waiting for some news about "Strange Frame: Love & Sax",...
4 tags
2 tags
A new era for Cambodian Cinema?
As a new generation of filmmakers is emerging, recent screenings of 1960's films are bringing back to life the golden age of khmer cinema. An interesting article can be found here.
4 tags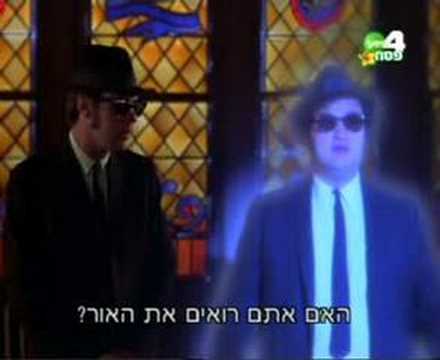 3 tags
African-American Animators →
As suggested by Cartoon Brew, a Facebook community dedicated to the history of African-American animation. Explore the gallery and meet the many talents of past and present.
3 tags
The Pirate Bay Away From Keyboard
Swedish Film Institute confirms financial support to Simon Klose's TPB AFK - The Pirate Bay Away from Keyboard. The first documentary feature focused on the three Swedes behind Pirate Bay will only be completed after the trial, and will be released under a Creative Commons license.
4 tags
3 days left to support Vincent Moon's new project! →
Only three days left to support his latest project, a film about the music scene of the Philippines…from indie acts to traditional singings. Want to be a part of it?
5 tags
4 tags
New opportunities for producers →
Professionals and emerging producers can now apply to two international programs promoted by The Independent Feature Project. If you are seeking for intensive training on international co-productions and financing, don't miss this opportunity.
4 tags
7 tags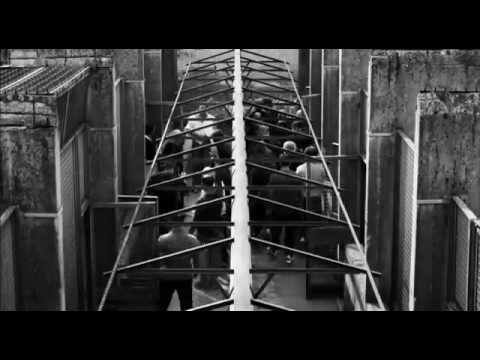 3 tags
Parisian meetings on European Cinema
Joachim Trier with his Oslo, August 31st is opening next Monday a series of meetings focused on European cinema. On the occasion of international films' release in french cinemas, discussions and debates on productions, co-productions, fundings and European cultural exchange. Les cinéastes invitent… l'ami européen is primarily promoted by L'ARP.
6 tags
2012 Cinéma du Réel programme →
The 2012 programme of the International Documentary Festival Cinéma du Réel (22 March - 3rd April) is out now! Besides the INTERNATIONAL COMPETITION, TRIBUTES AND WORKSHOP (John Gianvito, Dick Fontaine, Susana de Sousa Dias, Mario Ruspoli and Raúl Ruiz), the section COMBATANTS (a tribute to the filmmakers who have fought and continue to fight on liberation fronts), RIPRENDIAMOCI LA VITA (with...
5 tags
4 tags
There's a new place in town
Fresh from its inauguration, Il Piccolo Cinema is something more than a theatre. A chance to meet people and ideas, to see and discuss, an anti-academic school of cinema. If you happen to be in Turin, pay a visit to this extra-ordinary place.
Terry Gilliam School of Film: 10 Lessons for...
Growing up is for losers. Film school is for fools. Auteurism is out. Fil-teurism is in. Put your ideas in a drawer. Take them out as needed. All you've really got in life is story. Command the audience with your lens. Nothing can defeat a director who is one with his actors. Surround yourself with improvisers. Directing is not for the faint-of-heart. Or the sane. Be an...
4 tags
To all Midnight lovers...
From zombies to astro-nazis, from soy-sauce drugs to hautings and possessions, the Midnight line-up of SXSW is now revealed!
3 tags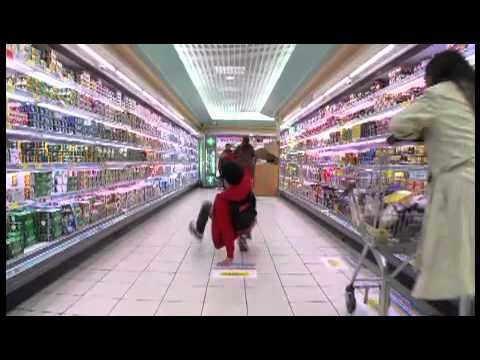 2 tags
1 tag
4 tags
Watch
Chilean director Dominga Sotomayor is one of the 3 Tiger Awards Winners at International Film Festival Rotterdam with her feature debut "De jueves a domingo". We congratulate her very much, here you can see the short film "Debajo" with which she participated in Milano Film Festival in 2006. 
3 tags
50 characters to love
50 best David Lynch characters, chosen by Time Out. Here's the countdown. Now, which is your favorite one?
4 tags
Sulla Strada di Casa - In theatres, now!
Emiliano Corapi's debut feature, Sulla Strada di Casa (On the Way Home) is now out in theatres. One of the main events of Italians Get-Together, awarded in Annecy, finds its way into Italian cinemas thanks to Iris Film. Don't miss the opportunity to discover and support emerging talents!
5 tags
When Cinema meets resistance
After 43 years of history, a very different edition of Hungarian Film Festival is about to start. Facing a lack of State financial support, the whole Hungarian cinema goes on, with a truly independent Festival that stands up against the growing authoritarianism of Premier Viktor Orbàn. Support free culture, support resistance!
5 tags
FOCUS FLATFORM @CENTRE POMPIDOU →
In the 2012 Horse Pistes programme the Centre Pompidou presents a special focus on Flatform, an Italian collective of artists and filmmaker which focuses on the analysis of the moving image, and that has been selected for the 2009 competition of Milano Film Festival. A selection of their works will be presented on Saturday 11th February in Paris. The whole Horse Pistes programme is here.
3 tags
Indie project(s) of the day
Want to know what's new in indie cinema today? Follow Indiewire's Project of the Day. Everyday, tips and updates of the most promising works in progress…with the chance to vote for your favourite, at the end of the week.
3 tags
4 tags
Watch
MARE CHIUSO is the new documentary by Andrea Segre and Stefano Liberti produced by ZaLab with the support of Open Society Foundations.  As a result of an agreement signed by Berlusconi and Gaddafi in 2009, all migrants intercepted at sea by the Italian navy were forcibly returned to Libya, where they have been exposed to any kind of abuses by local police. Many of them, about 2000 people, were...